ASC Phillips for English Bicknor,, Forest of Dean, Gloucestershire


For reliable, comfortable professionally organised group travel services in Monmouthshire and surrounding areas, call ASC Phillips. Whatever size of group you need to move, they can be accommodated in modern, well equipped vehicles, driven by experienced, DBS checked drivers. The vehicles avaible are:
Minibuses, 8-16 seat
36 Seat coach with luggage space
53 Seat executive coach with luggage space
70 Seat coach with luggage space
All our vehicles are equipped with quality sound systems. For detailed specifications see the individual vehicle pages.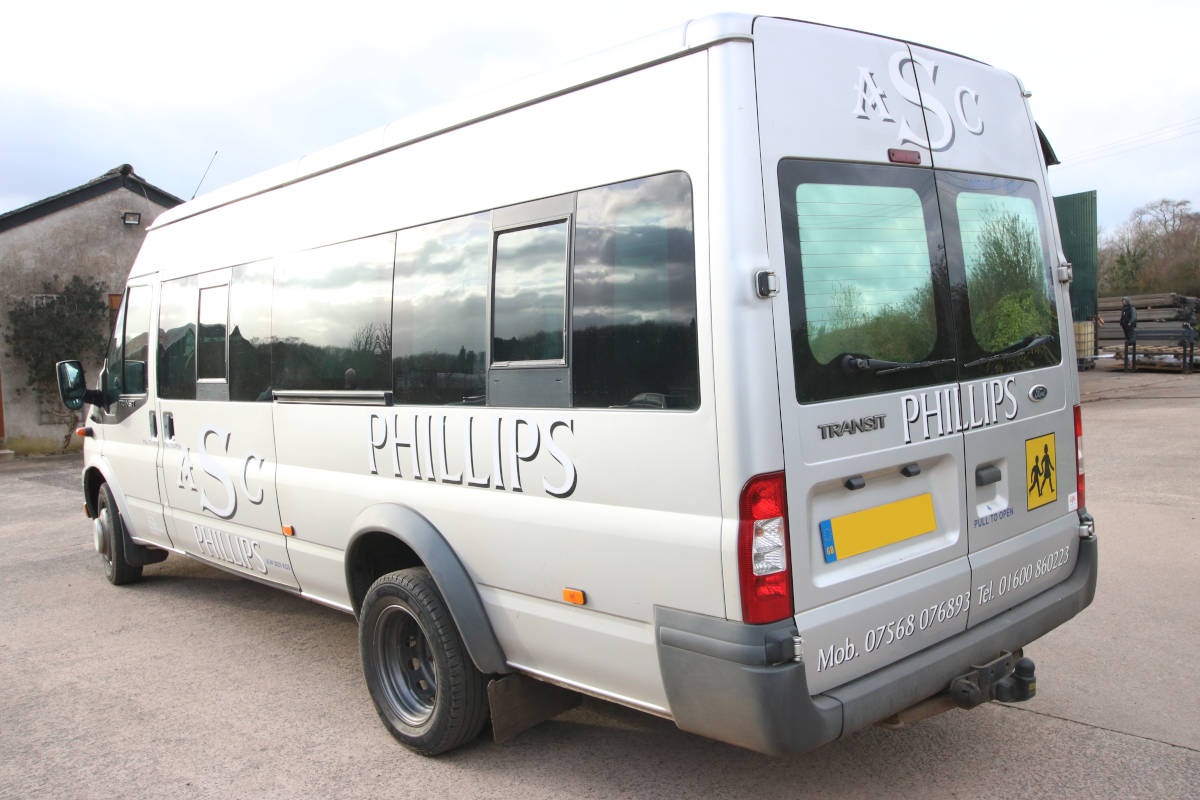 --Request Information-- --More Images Like This--Photo from Featured Project near English Bicknor
Minibus travel is ideal for small groups
From eight to sixteen people can travel together in one of our minibuses. There is one the right size for every party, All are modern, well equipped, spacious and comfortable. All the drivers are DBS checked, helpful and professional.
Get your group travel arrangements on the road and call us now, or click in the header of any page to get a quote.
English Bicknor is one of the ancient villages of the Forest of Dean, situated at the top of a hill overlooking the Wye Valley, and once the site of an ancient motte & bailey castle, the remnants of which can still be seen. Close to the village is Bicknor Court, an imposing house some 400 years old. Situated between Symond's Yat and Lower Lydbrook on high ground opposite its namesake Welsh Bicknor.
English Bicknor is first recorded as a hamlet in 1066. A primarily agricultural and industrial area, its main attraction today is the small Norman Church of St Mary which has excellent internal masonry and sculpture dating from the 12th century. The original tower was situated centrally but was built from the soft local sandstone which became unsafe. The church is also interesting because it is sited within the outer courtyard of the motte and bailey castle. Norman masonry has been found within the motte, suggesting at least part was built in stone and while nothing is left of the castle's actual structure today, its location is still identifiable.
A typical early Norman defence work which is one of many along the Welsh border, it is thought to have been built in the reign of Henry 1 (1100 - 1135) or Stephen (1135 - 54) and was demolished or destroyed by the late 14th Century, but why and how is not known.