ASC Phillips for Barry, Vale of Glamorgan, South Wales


For reliable, comfortable professionally organised group travel services in Monmouthshire and surrounding areas, call ASC Phillips. Whatever size of group you need to move, they can be accommodated in modern, well equipped vehicles, driven by experienced, DBS checked drivers. The vehicles avaible are:
Minibuses, 8-16 seat
36 Seat coach with luggage space
53 Seat executive coach with luggage space
70 Seat coach with luggage space
All our vehicles are equipped with quality sound systems. For detailed specifications see the individual vehicle pages.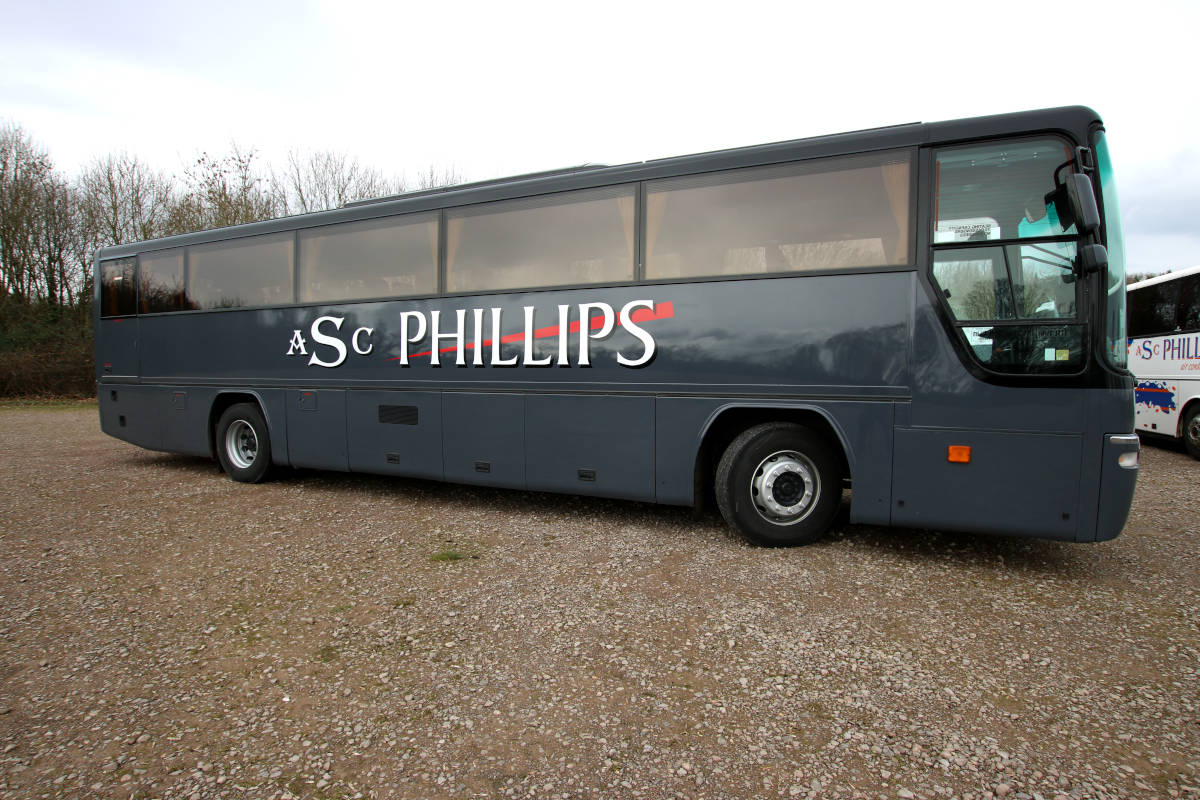 --Request Information-- --More Images Like This--Photo from Featured Project near Barry
Our largest vehicle can accommodate up to 70 people
If you have a large group, you do not have to sacrifice comfort and style just for the sake of carrying more people.
Our 70 seater coach has spacious seats, each with a seat belt and plenty of leg room for even tall travellers.
All seats have individual reading light and air conditioning control and there are curtains at every window so you can choose to snooze or peruse the views.
Our professional drivers are all helpful and friendly, and have all been DBS checked so you know you will be in good hands.
Barry is well known for these attractions: Barry Island Whiitmore Bay Dyffryn Gardens and Porthkerry Park.
Barry is also close to our base in Monmouthshire and in easy reach for our experienced, helpful drivers. From single or multiple collection points, your party can be transported in comfort, safety and style to venues such as The Principality Stadium, Chepstow Race Course, Cardiff Airport, The Royal Welsh Showground, The Three Counties Showground, Bristol Airport, Heathrow Airport, Gatwick Airport, the NEC, Milton Keynes Bowl or Wembley Stadium. In fact, wherever your group of people needs to go, you can be sure that ASC Phillips Group Travel will get them there on time and feeling fresh.