ASC Phillips for Trellech,, Forest of Dean, Gloucestershire


For reliable, comfortable professionally organised group travel services in Monmouthshire and surrounding areas, call ASC Phillips. Whatever size of group you need to move, they can be accommodated in modern, well equipped vehicles, driven by experienced, DBS checked drivers. The vehicles avaible are:
Minibuses, 8-16 seat
36 Seat coach with luggage space
53 Seat executive coach with luggage space
70 Seat coach with luggage space
All our vehicles are equipped with quality sound systems. For detailed specifications see the individual vehicle pages.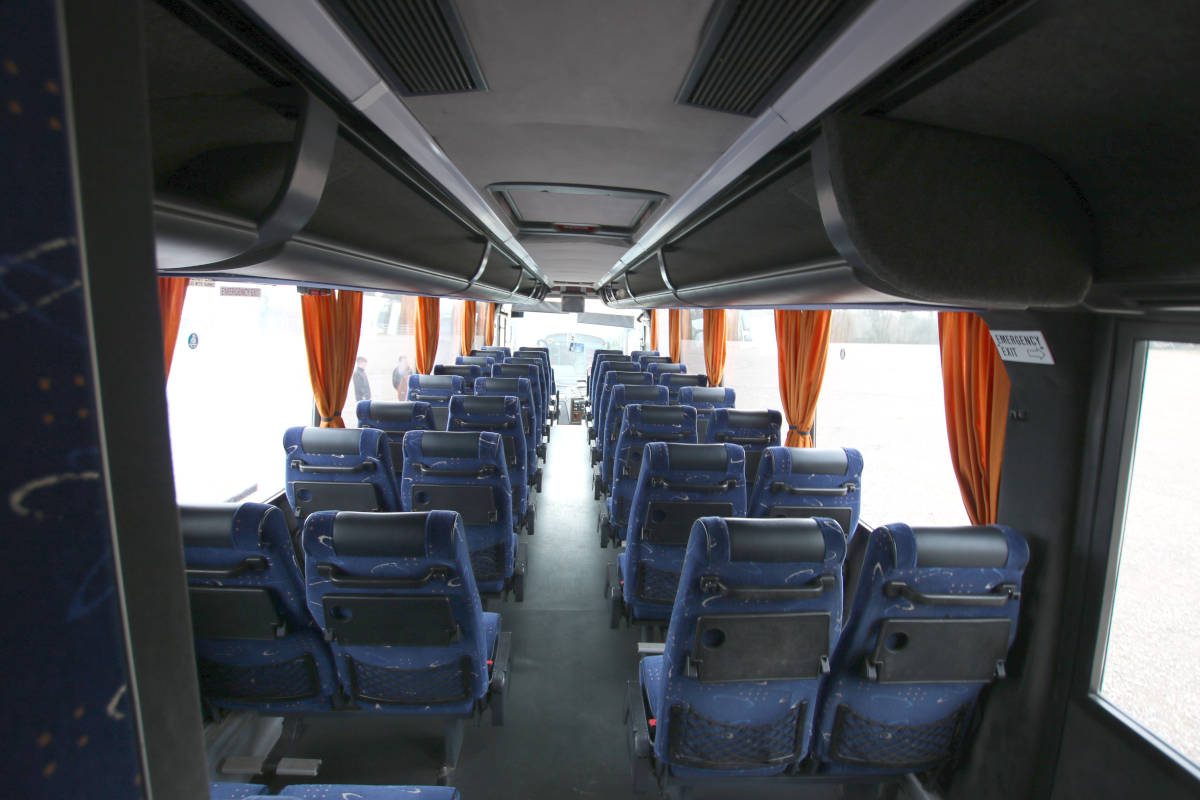 --Request Information-- --More Images Like This--Photo from Featured Project near Trellech
For medium sized parties, our 37 seat coach is perfect.
When you have too many people for a minibus. yet the party size is small enough to feel lost and echoing on the bigger coaches, oiur 37 seat coach may be the perfect solution.
With comfortable seats, all fitted with safety belts, your party can travel in style and arrive at your destination feeling fresh. There is plenty of legroom too, for the taller passengers, while those who are not so tall may appreciate the adjustabl footrets.
There is a small galley kitchen where refreshing cuppas can be made en route, and a toilet for the comfort and congenience of all.
The village of Trellech, lies between Monmouth and Chepstow and is home to a marvellous collection of antiquities. Now really just a sleepy hamlet, this was once one of the most important towns in Wales - in its medieval heyday it was larger than Newport and Chepstow.
The standing stones pictured here indicate that the area was important even in prehistoric times.The stones may once have been part of an ancient large avenue or stone circle. The Trellech standing stones might look as though they were made from an early form of concrete but they are in fact large pieces of a volcanic rock locally known as pudding stone. This material was used to make certain types of millstone in days gone by. A 19th. century historian noted that a fourth stone once stood nearby but was destroyed towards the end of the 18th. century.