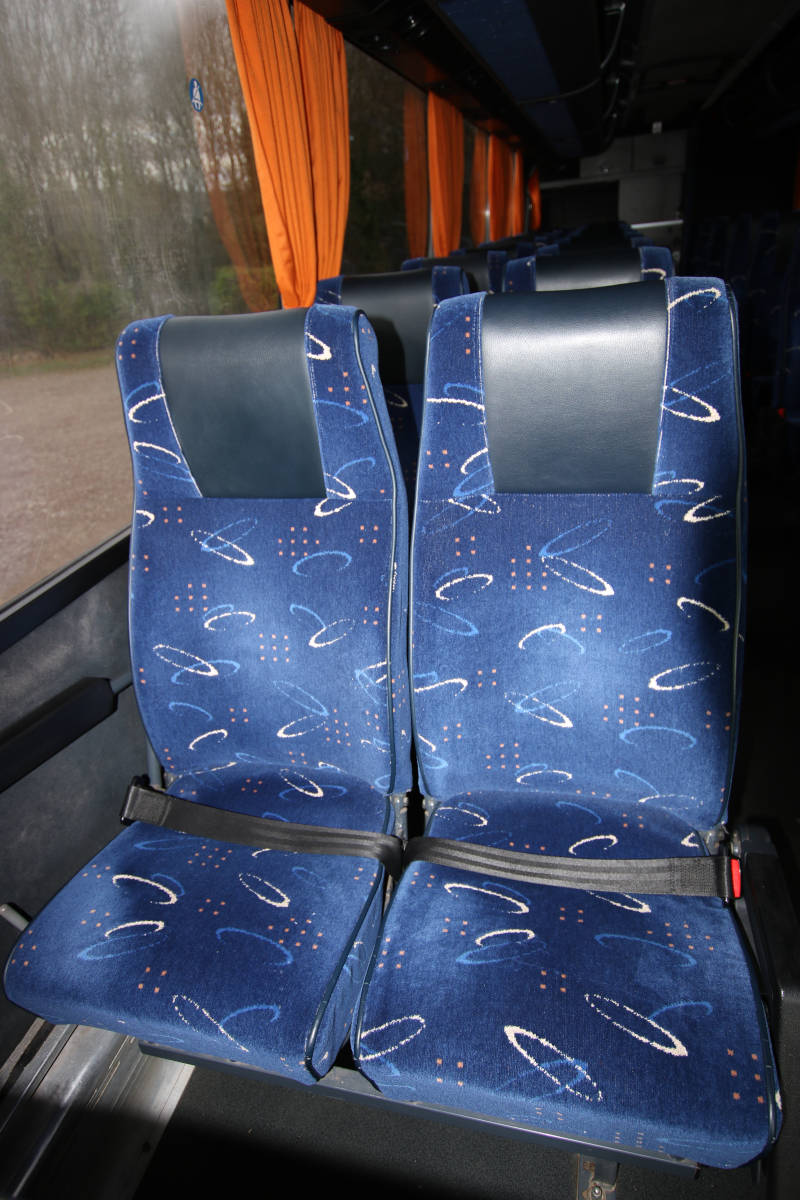 Image ID: 14 For medium sized parties, our 37 seat coach is perfect.
When you have too many people for a minibus. yet the party size is small enough to feel lost and echoing on the bigger coaches, oiur 37 seat coach may be the perfect solution.

With comfortable seats, all fitted with safety belts, your party can travel in style and arrive at your destination feeling fresh. There is plenty of legroom too, for the taller passengers, while those who are not so tall may appreciate the adjustabl footrets.

There is a small galley kitchen where refreshing cuppas can be made en route, and a toilet for the comfort and congenience of all.
Contributor information unavailable.