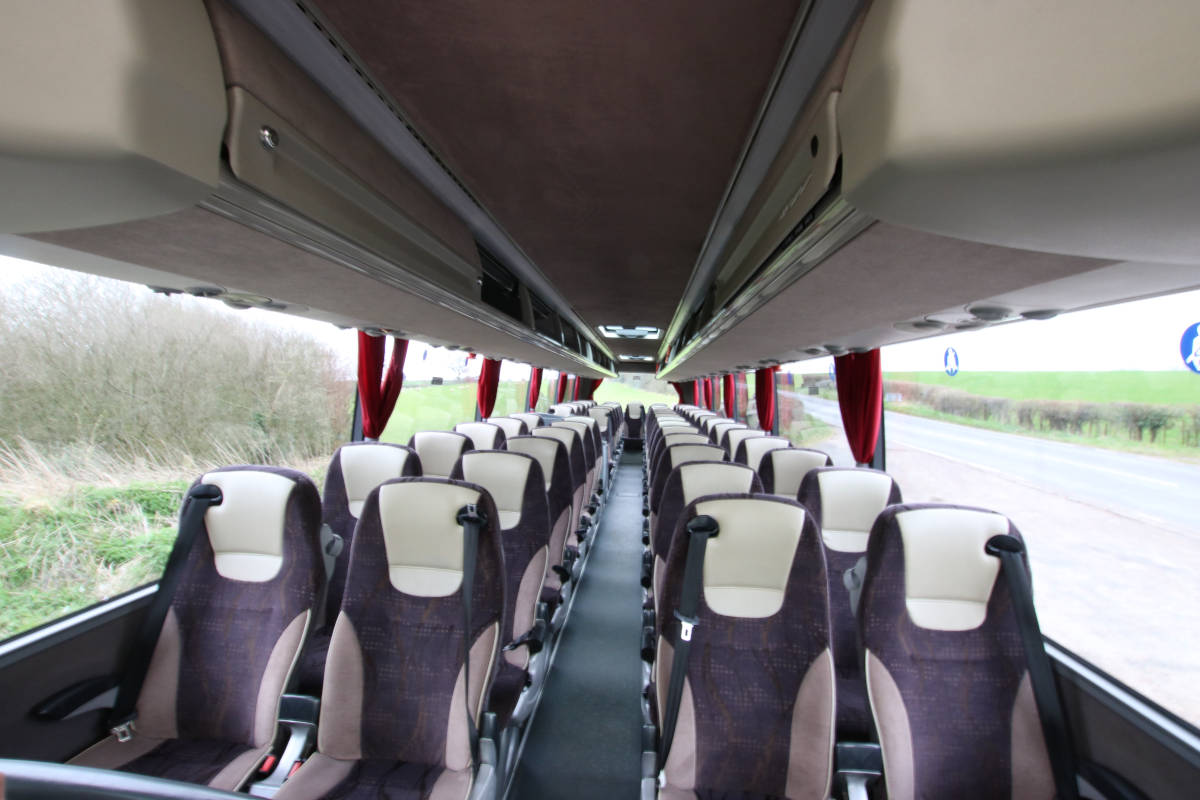 Image ID: 33 53 Seat Luxury Coach, Equipped for Executive Travel
Spacious and airy inside, this 53 seater coach is ideal for transporting a large group of people who need quiet, comfortable travel so that they can get on with some work or quiet discussion on the way.

All the seats are fitted with seat belts, they all recline, and all have their own adjustable reading light and air conditioning outlet.

There are facilities for tea and coffee on board as well as a toilet for essential comfort breaks without causing disruption.
Contributor information unavailable.