ASC Phillips for Brockhampton,, Forest of Dean, Gloucestershire


For reliable, comfortable professionally organised group travel services in Monmouthshire and surrounding areas, call ASC Phillips. Whatever size of group you need to move, they can be accommodated in modern, well equipped vehicles, driven by experienced, DBS checked drivers. The vehicles avaible are:
Minibuses, 8-16 seat
36 Seat coach with luggage space
53 Seat executive coach with luggage space
70 Seat coach with luggage space
All our vehicles are equipped with quality sound systems. For detailed specifications see the individual vehicle pages.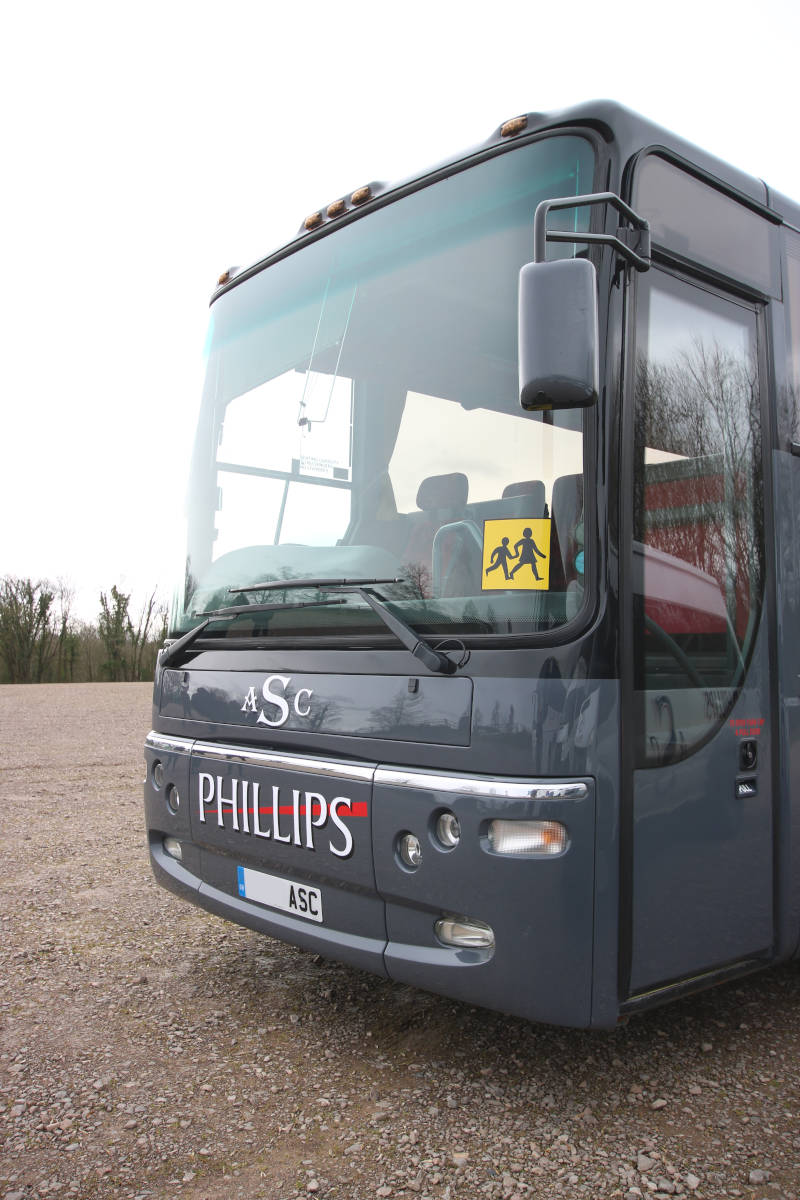 --Request Information-- --More Images Like This--Photo from Featured Project near Brockhampton
The Latest Addition to Our Fleet - 70 Seat Luxury Coach
When you have a large number of people to move and would like to do so in style and comfort, with minimum fuss, then our new 70 seat coach may be ideal.
With comfortable, spacious seats and plenty of leg room, even large numbers of passengers can be accommodated in comfort.
With helpful, courteous and professional drivers, your travel party will be in good hands whether the trip is for business or pleasure, a sporting event or public exhibition.With other vehicles sized between 8-16 seat minibuses, and coaches of 36 or 53 seat capacity, virtually any number of passengers can be accommodated without leaving vast, echoing voids around them, or squashing them in like sardines.
Brockhampton is 'Brook settlement'. In Domesday it was Caplefore and marked as Brochamtona in the annotated Herefordshire Domesday of 1160-70. In Domesday Caplefore was a manor of the Church of Hereford. There were five English hides which paid tax and three Welsh hides which paid six shillings a year to the canons of the cathedral. In the five English hides there was one plough in lordship. There were eight villagers with seven ploughs and three acres of meadow.
All Saints Church one of three thatched churches in Herefordshire.The Brockhampton Estate, near Bromyard, is a National Trust Property. The estate comprises some 2000 acres (680 hectares) of farmland and ancient woodland, including some of the finest oaks in the country. Lying within the estate is a moated timbered farmhouse. The farmhouse is referred to as Lower Brockhampton. A narrow winding road, nearly 2 miles long, leads from the estate entrance to the farmhouse.
All Saints Church is one of only three thatched churches in Herefordshire.